About the project
SNOB-5G will carry out the research and development of a self-optimised, intelligent and fault-tolerant wireless backhaul solution for 5G networks that will empower cities, as neutral hosts, in the 5G business, by promoting total connectivity with a high-bandwidth, capacity and latency requirements, capable of accommodating new and innovative urban services. The new and robust technological solution for 5G deployment may use existing urban furniture to overcome the current limitations related to the availability and installation costs of wired connections that support the backhaul communication.
New value-added services
Cities will be able to leverage on existing urban infrastructure to deliver high-bandwidth 5G network and unlock a new set of 5G-based innovative services on top of it (e.g intelligent transportation systems, vehicular communication enablers for autonomous driving vehicles, and other disruptive traffic monitoring and management systems) which offer additional revenue potential and a solid Return on Investment (ROI).
Highly resilient 5G network
The application of self-optimised networks and intelligent dynamic caching will make the network system fully autonomous and apt to work in a mesh topology, connecting to others in the vicinity, in case of node failure or discovery of a healthier and higher-quality link. By fostering a highly resilient network with no point of failure, it ensures an excellent QoS (providing the speed and capacity that end-users expect and urban services communications require) even in highly dense urban environments.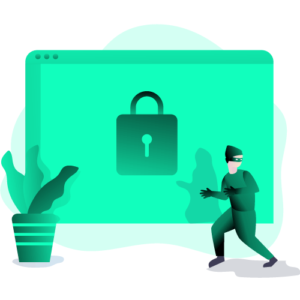 Security and Privacy
The project intends to design highly resilient, intelligent and self-aware backhaul nodes, capable of adjusting its configurations leveraging ETSI MEC compliant platform and APIs to improve the Quality of Experience (QoE) of user-facing applications, in a safe environment. The new privacy-preserving techniques will allow the intelligent system to understand common user behaviour for continuous network reconfiguration and optimisation, without compromising their security and ensuring data protection.
Sustainability
SNOB-5G will help cities to build resilient infrastructure and foster innovation, by increasing access to information and communications technology and upgrading infrastructure to make it more sustainable (by reducing the need for additional intervention) and energy-efficient suitable to adopt clean technologies.
News
What we've been up to!
Consortium
Ubiwhere (leading developer) is a Portuguese high-tech SME, focused on research and development of user-centred software solutions for Smart Cities and Telecommunications. It will essentially be developing a rollout management (ETSI MEC compliant) platform. Instituto de Telecomunicações (co-promoter) is a private, not-for-profit organization, for research and development in the telecommunications field. It will be responsible for the 5G self-organised and autonomous network and the fog approach on edge-based networking. The Centre for Informatics and Systems of the University of Coimbra (co-promoter) is a leading Portuguese research centre in the area of Computer Science and Information Technologies. It will contribute to the project with software-defined networking approaches for flexible management of mesh backhauling, as well as security and privacy mechanisms for multi-access edge computing environments. The Research Laboratory of Electronics at MIT (partner) is committed to creating a stimulating and supportive environment for innovative research. It will contribute with efficient network coding techniques, smart algorithms and on the integration of network coding in the backhaul nodes.